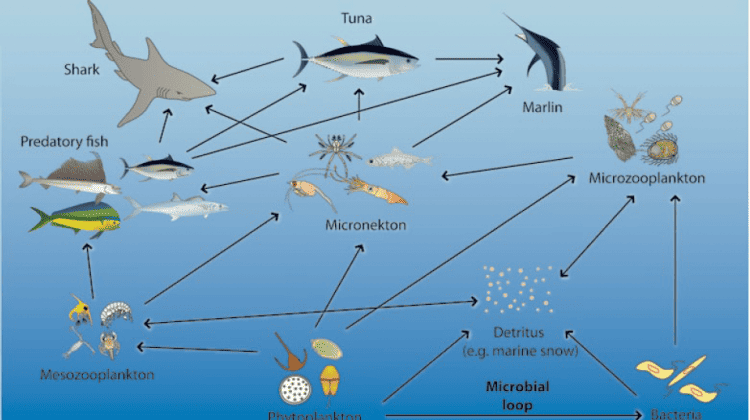 Client :

Samantha F.

Tags :

Fishing

Category :

Agent-Based

Project Url :

Date :

August 28, 2023
Challenge
Nunavik is a remote area in Canada that faces unique challenges when it comes to food security. Residents of this area rely heavily on fishing to secure their daily food needs. On the other hand, as a source of economic growth, Nunavik is developing its own commercial fisheries. Industrial or commercial fishing is thought to affect the ecosystem via changing the biomass of species. The objective of the project was to understand the impacts of these fisheries on local communities who are dependent on fishing for food.
Solution
A simulation model was built in AnyLogic using an agent-based approach to mimic the daily subsistence activities that Nunavik residents performed. In the model, the community is divided into households and each household needs to sustain the necessary quantity of food for the members through several means such as: fishing in households that have a person who can fish, buying from the market, asking for food from relatives, or getting food from a community freezer.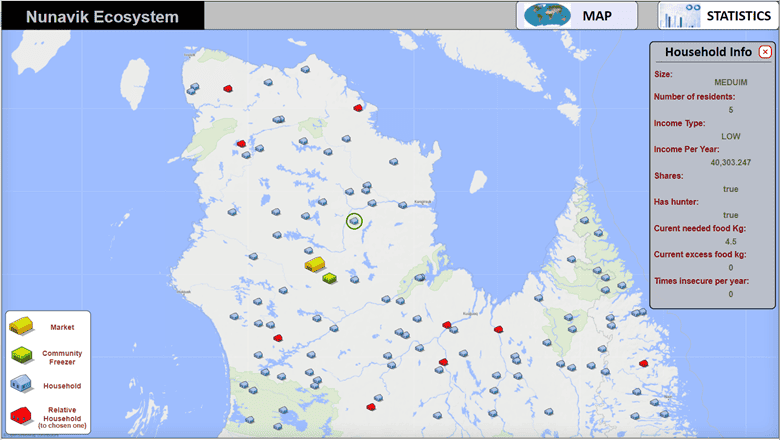 The income for each household is also taken into consideration. Alongside these activities, the effect of the industrial fisheries on the fish biomass is taken from another Software called Ecosim and applied in the model. Therefore, this way the simulation model can show how the change in the biomass will directly affect the household capabilities of securing their daily food necessities.
Outcome
Through providing the user with the capability of changing the values of all input parameters in the model from an excel sheet, many scenarios were able to be investigated. The model showed as a final result the percentage of households that were food insecure at the end of a year when taking into consideration the changing biomass due to the commercial fisheries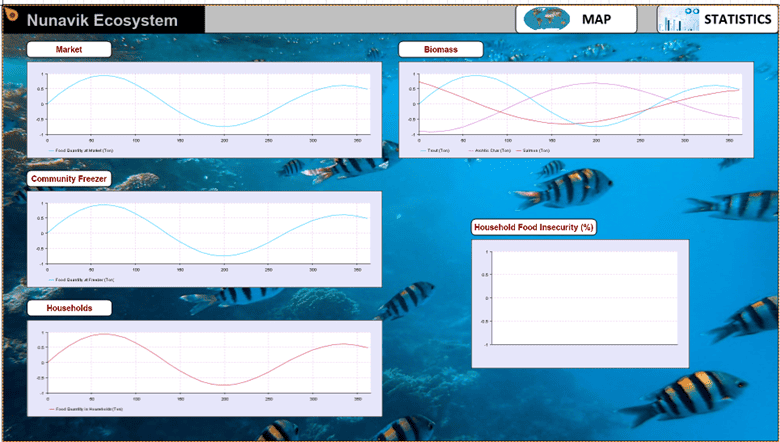 These results helped in setting a guideline for the efforts that should be put forward by the authorities and the community to reduce the negative effects on Nunavik residents related to their food security.
Project Features
Industry: Fishing
Model: Agent-Based
Duration: 1 Week