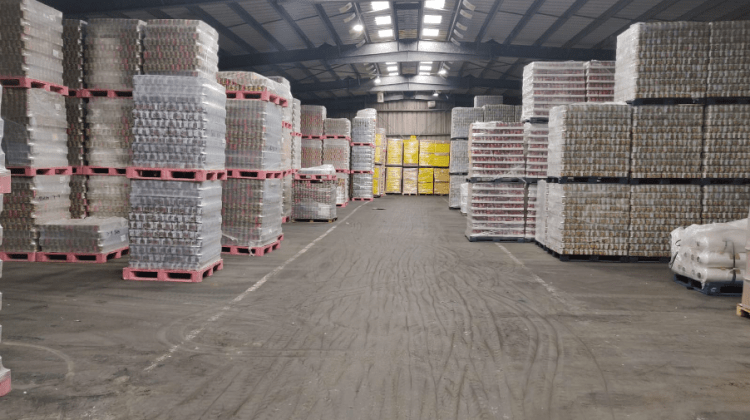 Challenge
The model consists of a complex of warehouses for various canned food products. These products are sold to different retail chains. Once an order is placed, a forklift driver drives, or collector walks through the warehouse and collects the products to a designated place. The complex includes four warehouses with no racks.
The company wants to optimize the picking time for forklifts and collectors, maintaining the same amount of resources, meaning that they didn't want to spend additional money.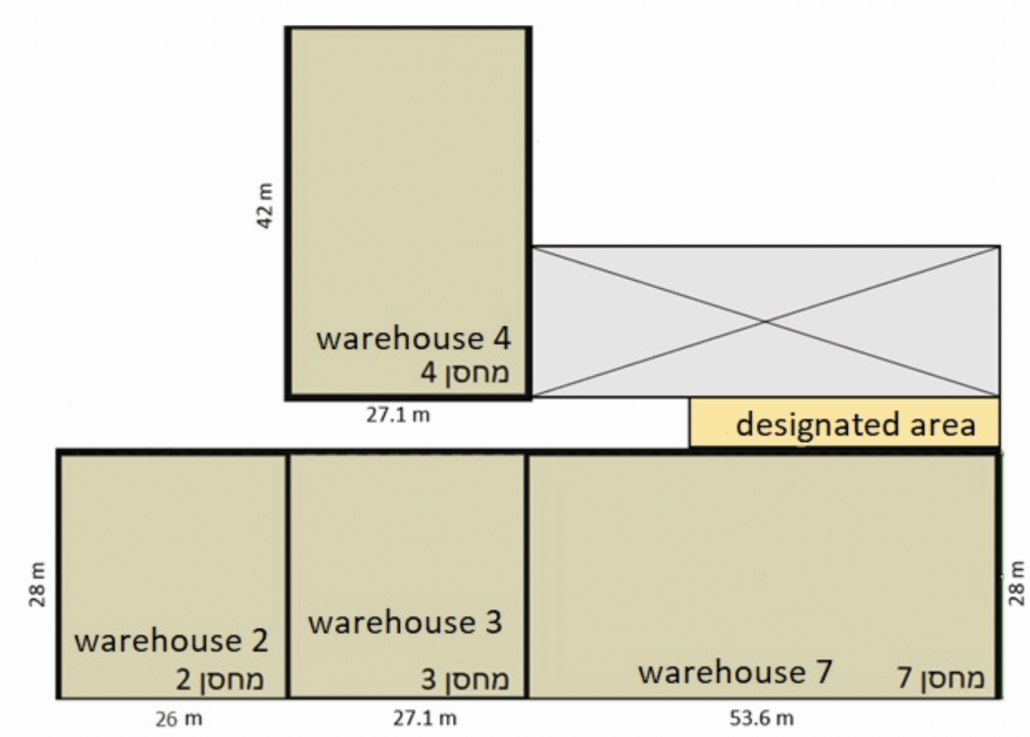 Solution
The problem is a classical situation in which products are not arranged appropriately on the available space, which means high frequency products are not placed as close as possible to collectors and forklifts. The solution was to develop a simulation model in order to test different products arrangement in the warehouse complex and find the optimal one that would lead to a reduction in picking time, making top-selling products available faster.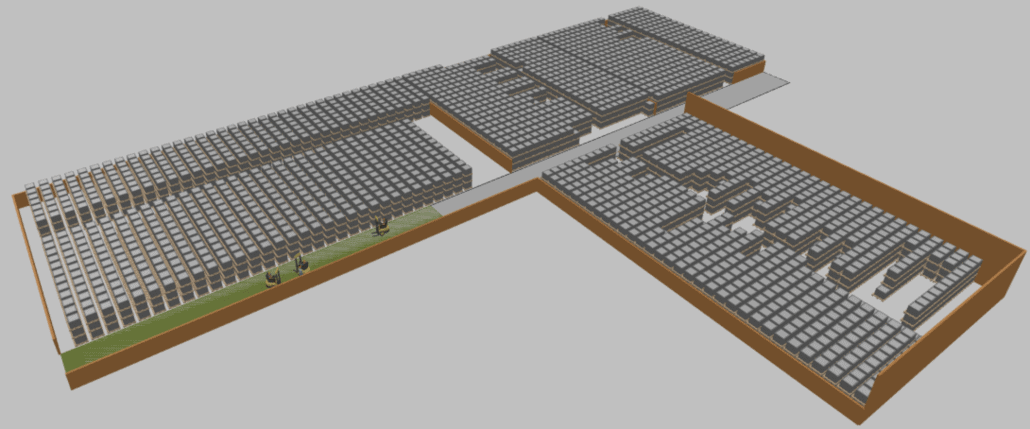 Outcome
The simulation resulted on faster picking times overall, leading to a redistribution of the pallets around the warehouse.
Project Features
Industry: Food
Model: Discrete-Events
Duration: 2 Weeks